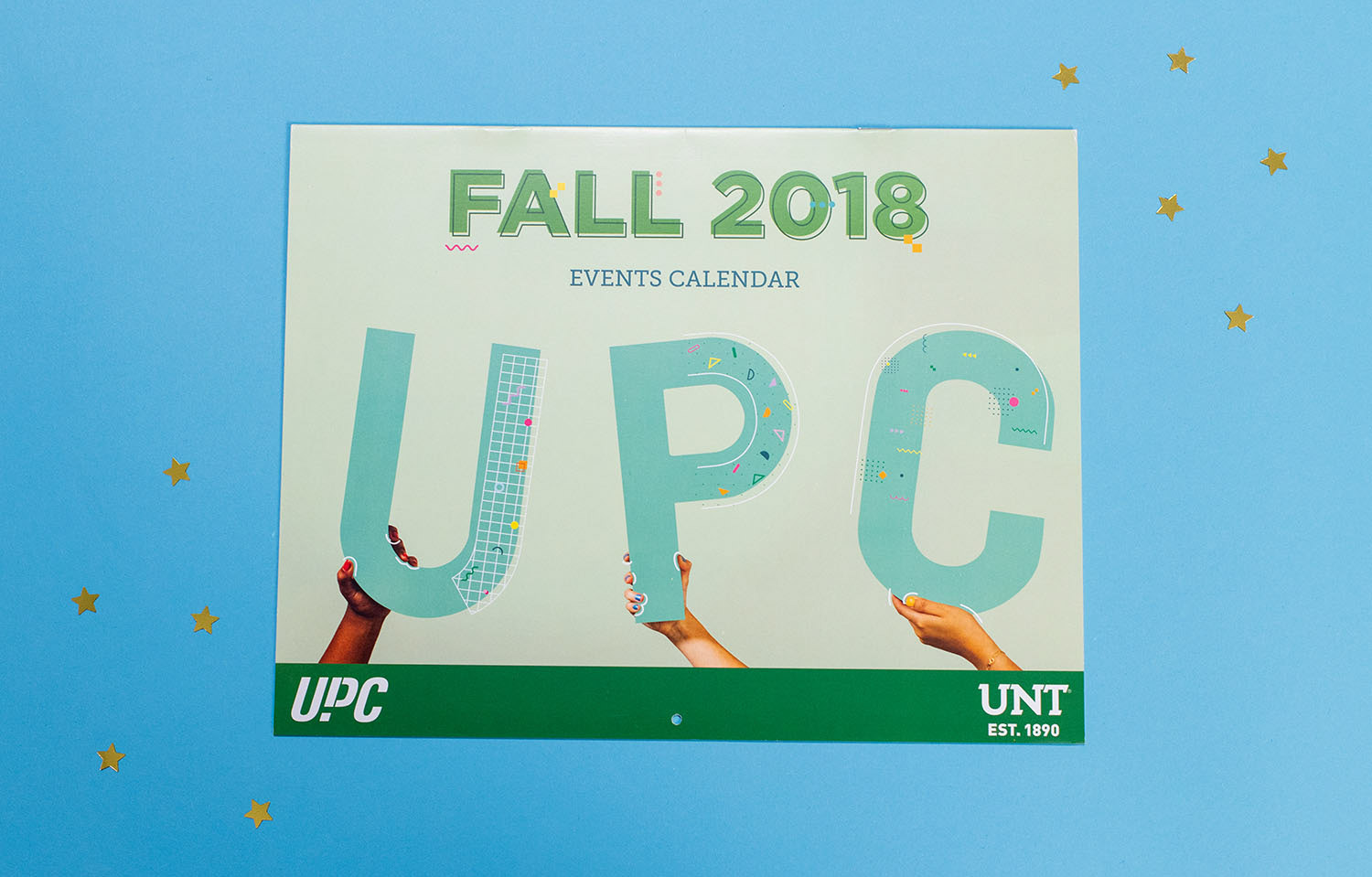 University Program Council 
University Program Council (UPC) is a student-run organization holding free events for the University of North Texas (UNT) student body. For the 2018-2019 academic school year, UPC held over 100 free activities ranging from live acts, film screenings, and cultural and social festivities. At Design Works, my first task as a graphic designer was to create an event calendar for the Fall 2018 semester. UPC wanted this calendar design to be fun and playful. They challenged me to design with the following in mind, include human hands showcasing the type of events they provide for students and don't make the calendar "too green".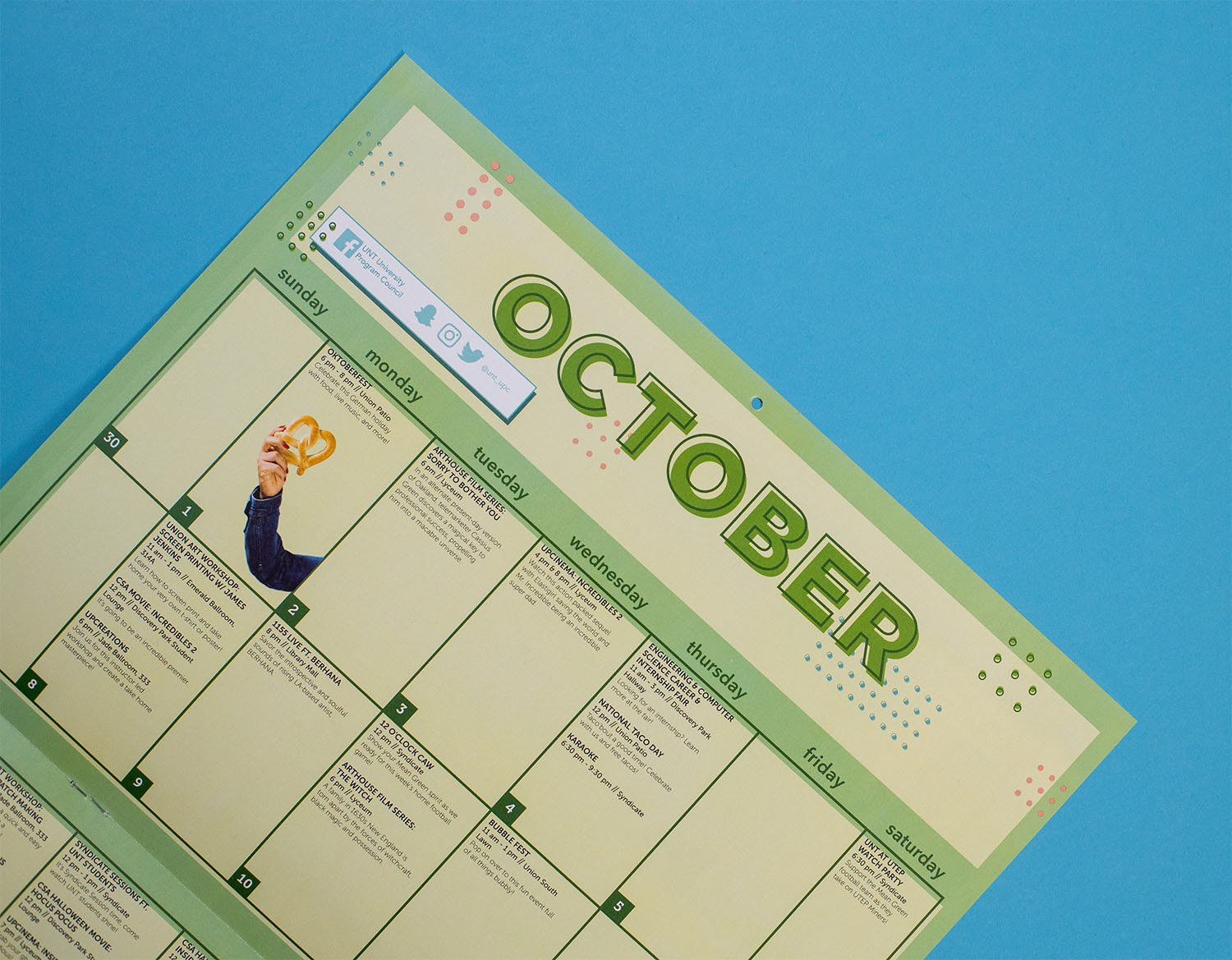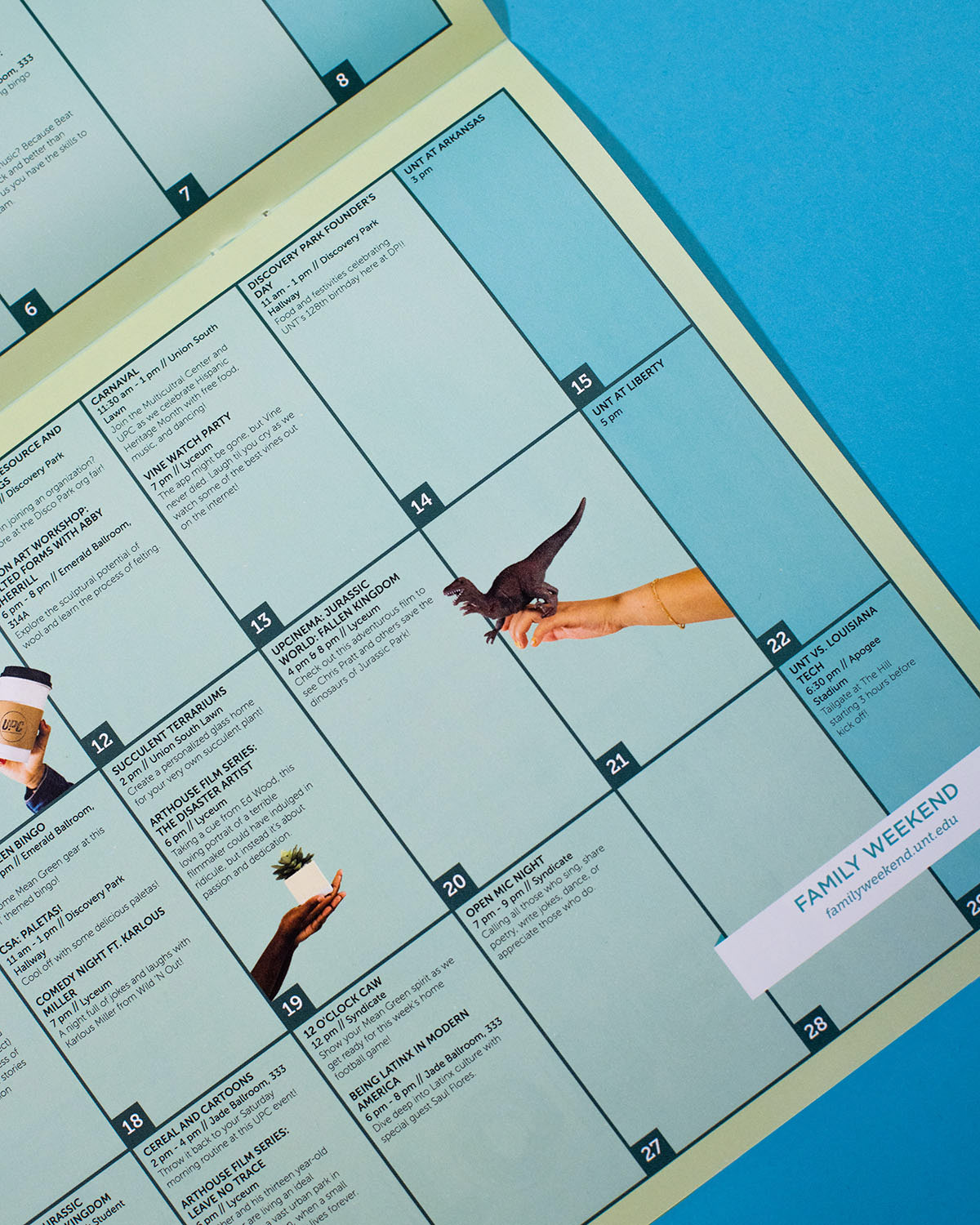 Five months later,  I was tasked again to design UPC's event calendar for the 2019 Spring semester. This time around, UPC wanted an event calendar inspired by typography and colorful patterns of the 1960s and 1970s. Each calendar design had 7,500 copies printed and  distributed across campus.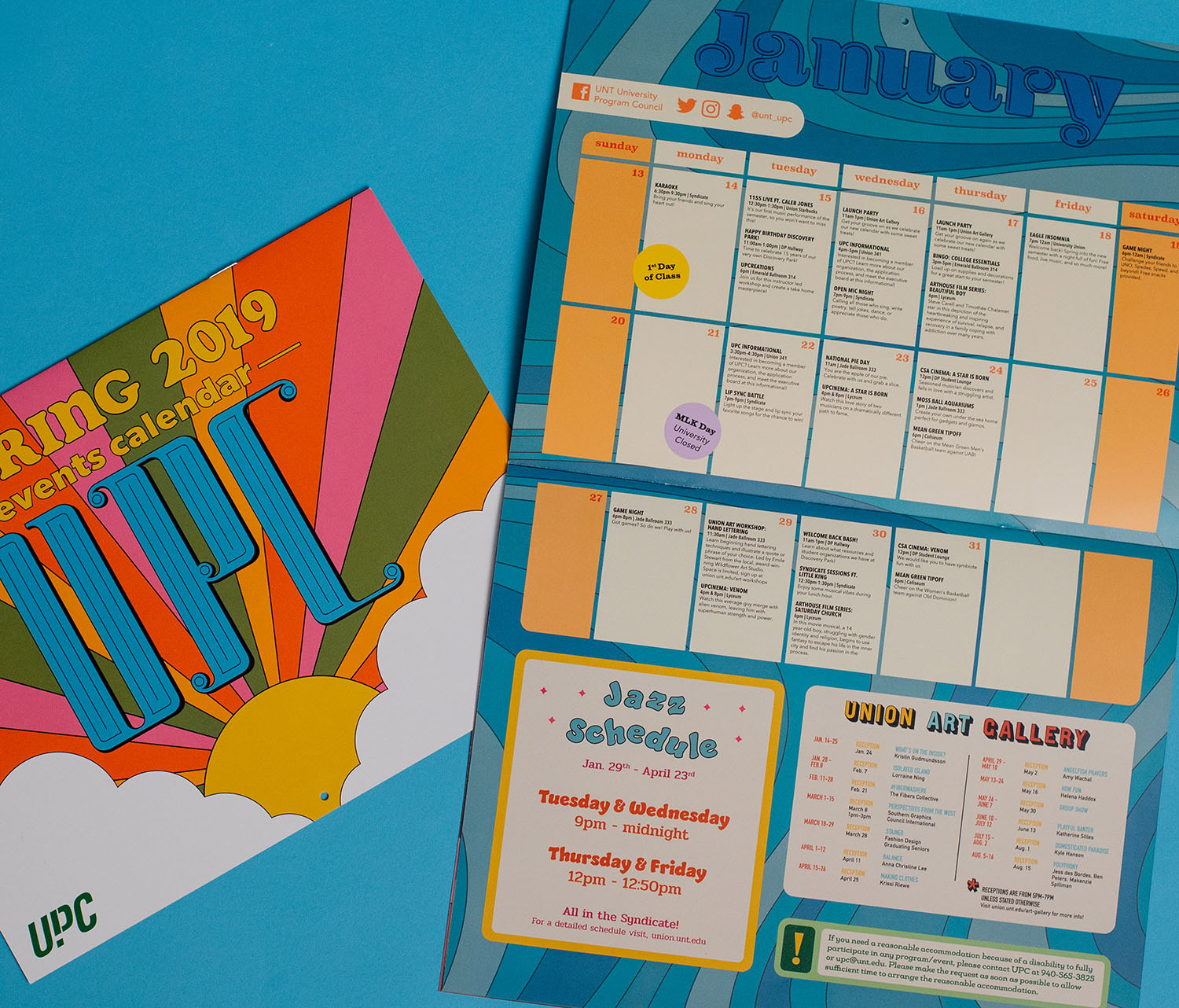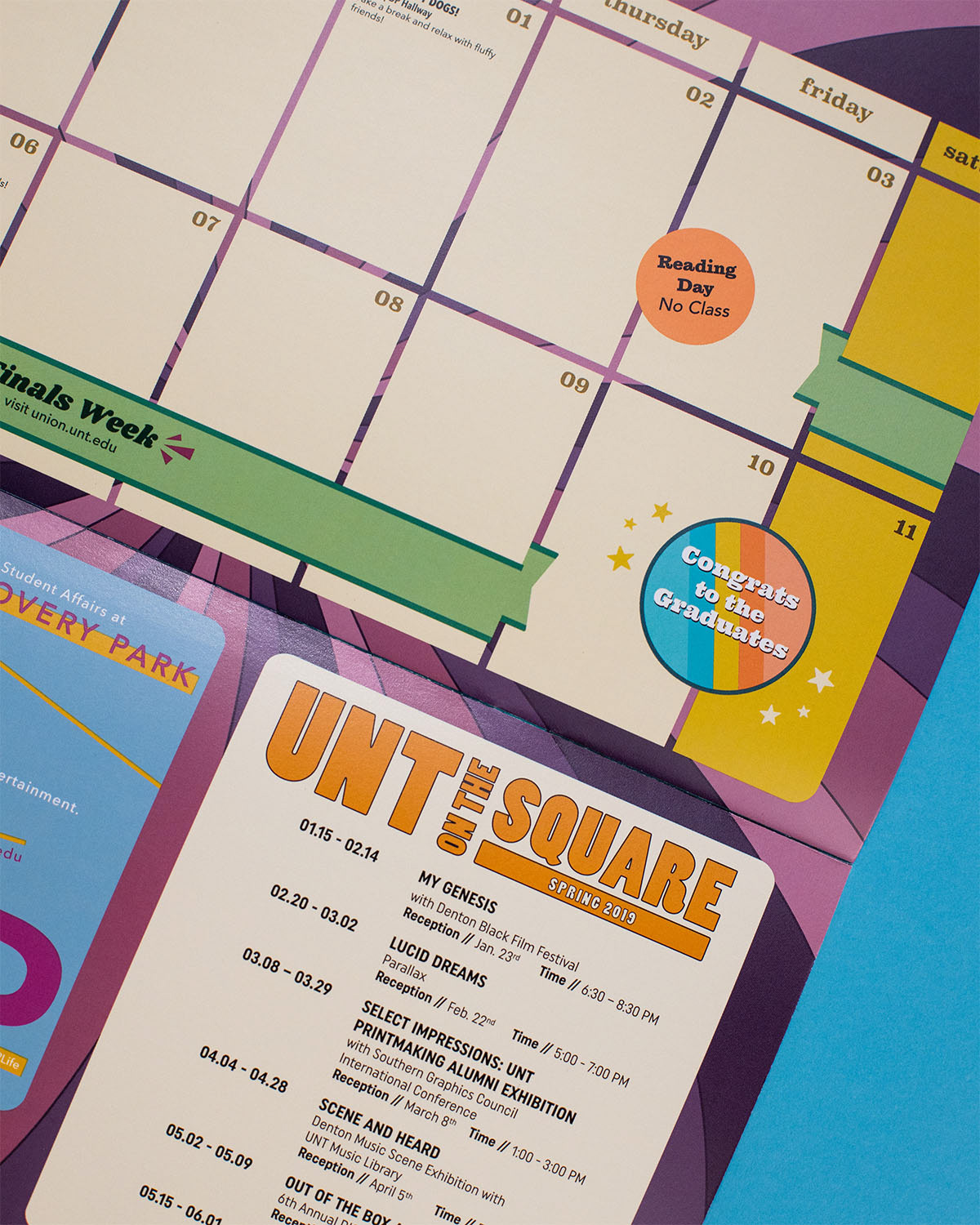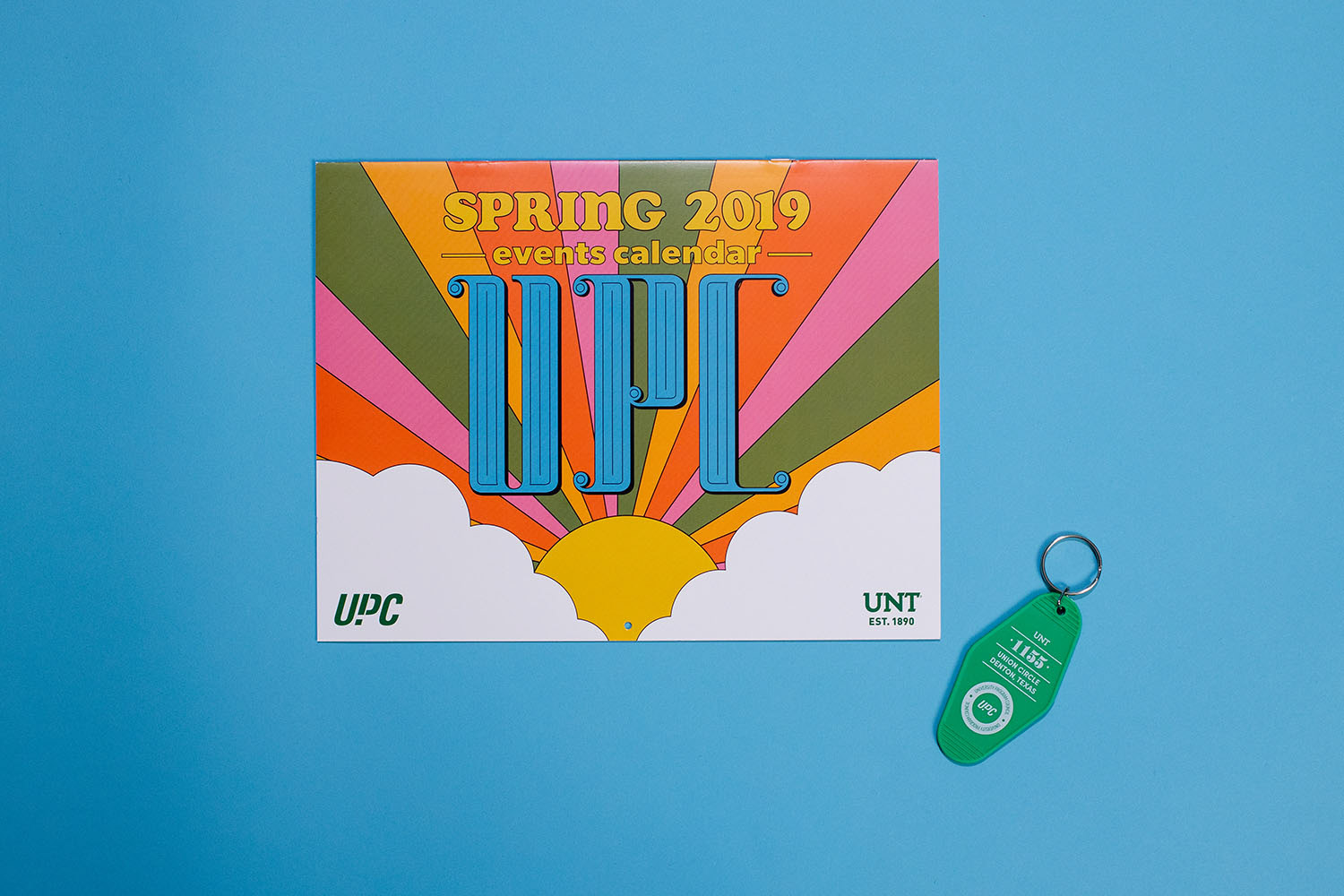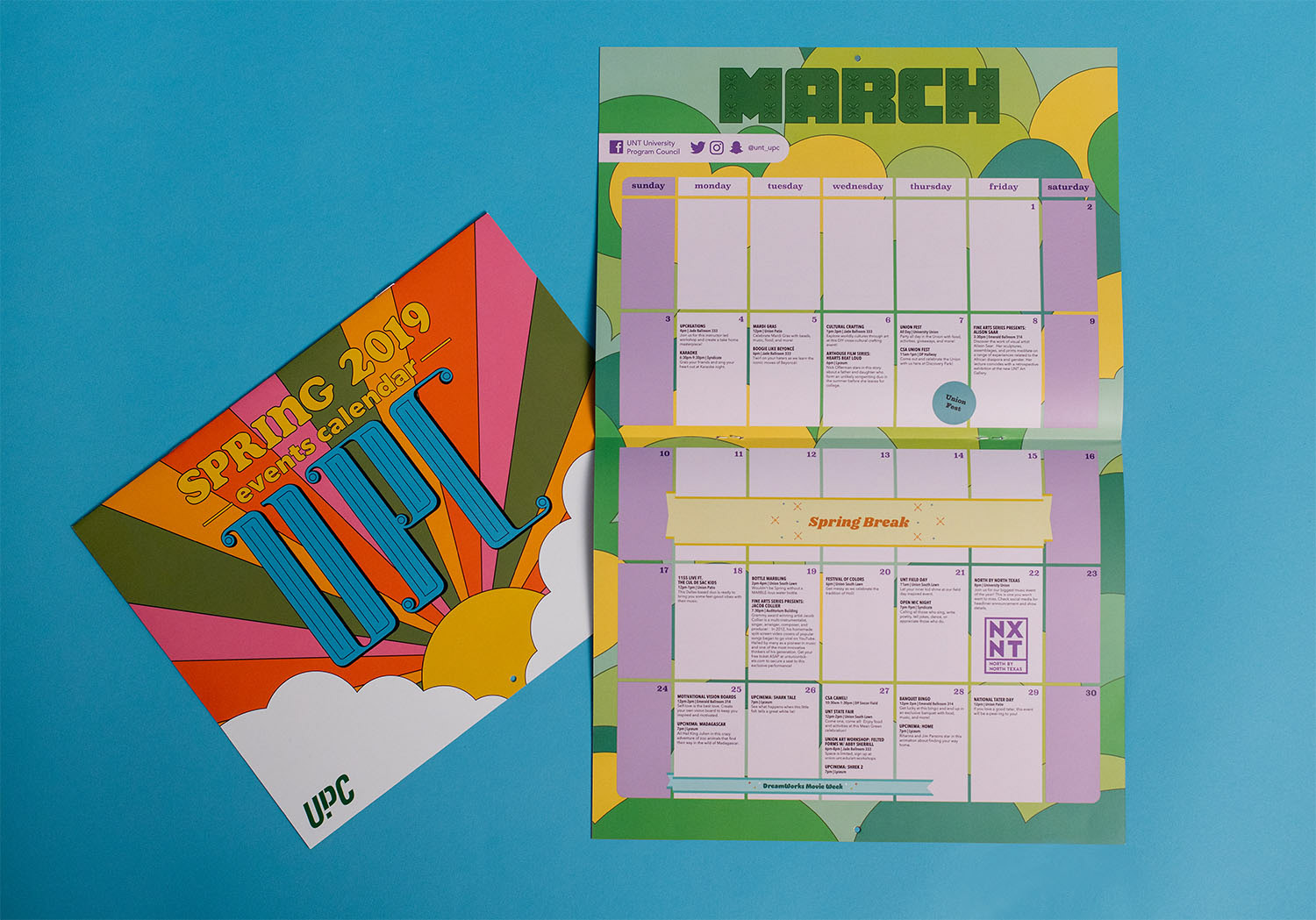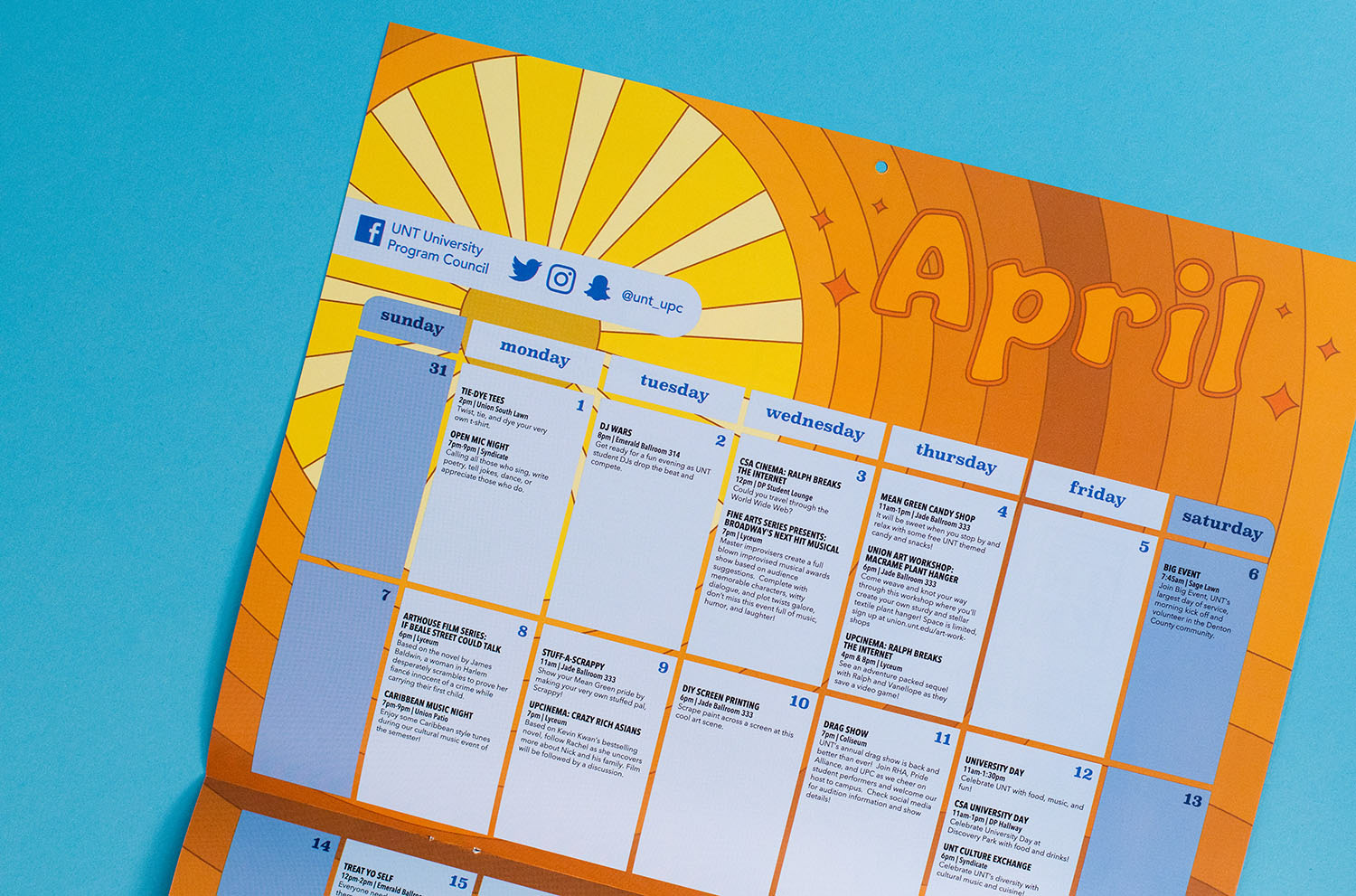 One of my primary responsibilities at Design Works was designing UPC posters. My co-worker and I worked together to create poster designs for every UPC event scheduled for the 2018-2019 academic school year. Each poster presented an opportunity to explore a different visual language. Sometimes a design allowed me to collaborate with our in-house photographers, Hope Alvarez and Loré Yessuff. Pictured below are several of my poster designs for UPC.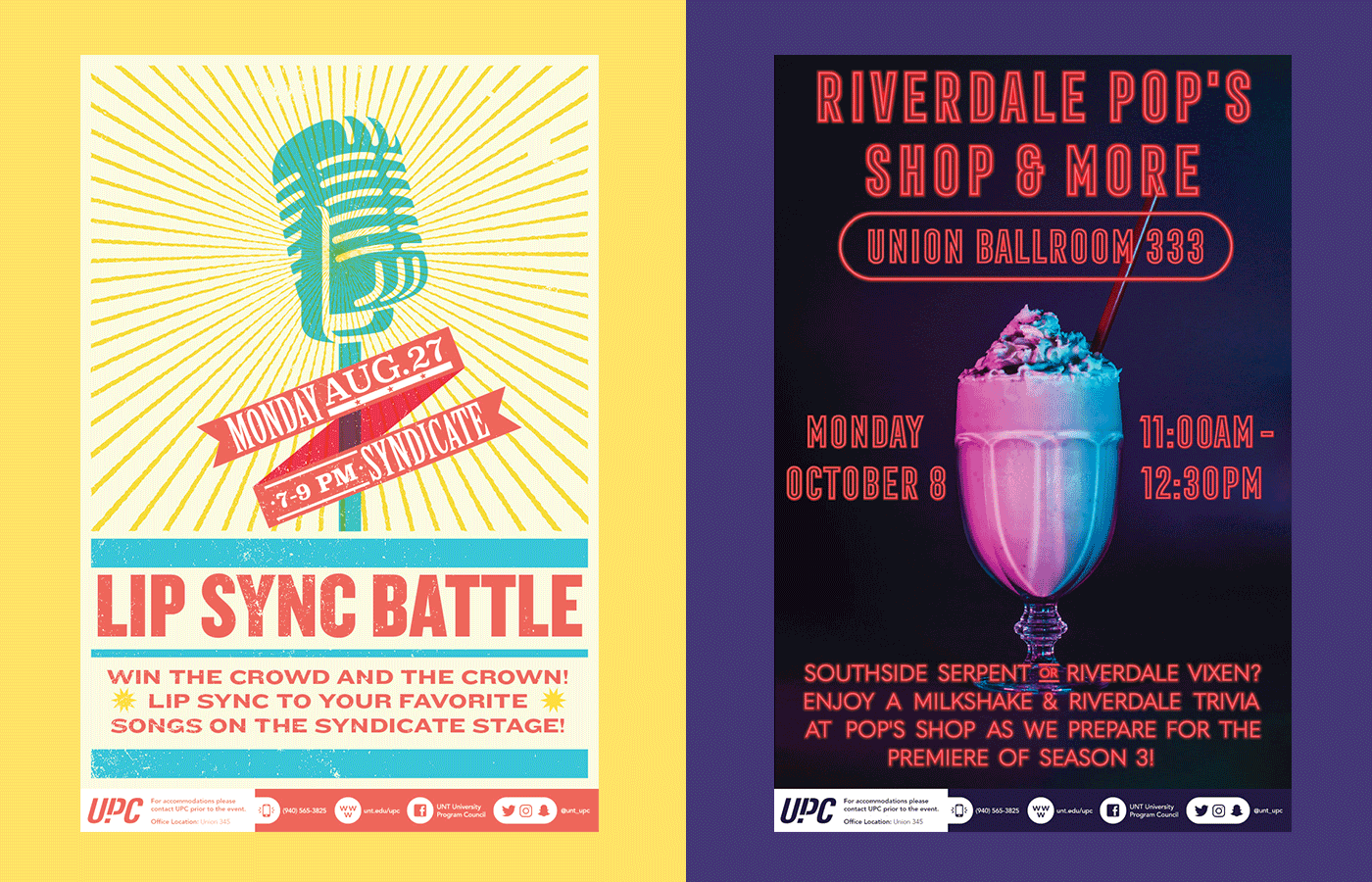 UPC Fall 2018 Calendar Awards
Best Multi-Page Design - NACA Central Regional Conference
Third Place Calendar/Schedule Design - ACUI Region II Conference
Spring 2019 Calendar Awards
Best Multi-Page Publication - NACA Division III
First Place Poster Design (Lip Sync Battle) - ACUI Region II Conference